Loftis Community -->
Clothing Resale
(see below)
_____
End-of-the-Year
Events!
*********
Sports awards at 8 a.m. 5/24
Report card pick-up in gym 5/25
...then Enjoy your Summer!!!
Oh, Don't forget!
Loftis PTA is sponsoring a clothing resale at school. Do you have an 8th grader who won't be wearing their dress code clothes anymore? How about a student who has outgrown their school dress code clothes? We are asking for donations of used school dress code clothes in good condition. Polos, twill pants, and twill shorts in any color along with belts, and hoodies will all be accepted. On registration day, the PTA will be hosting a resale for parents to come in and shop for items at incredible prices! The resale of your donations will go to benefit programs put on by the PTA. In addition, clothing not sold at the end of the event will go towards filling the Loftis clothing closet for students in need. On registration day, parents will be able to pay a single entrance fee to come in and shop for clothes. Parents who donate clothes they can no longer use will be given early access to shop, too!
Donations will be accepted any time during report card pickup on the 25th (from 7-9 am) or with the PTA from 10am-12noon on June 4th or 11th. Please be sure to give your name and email when you make your donation if you want to be on the list for early access. Please email the PTA at loftismspta@gmail.com if you have any questions about drop off.
Full details with shopping times, entrance fees, etc will be posted on the Loftis website, the Loftis PTA Facebook page, and sent out to parents via email before registration day. You can also contact us to be placed on a mailing list for this event.
Be sure to send in your no longer needed dress code clothing to help benefit our community and our school!
___________________
8th Grade Summer Reading:
Required:
The Giver by Lois Lowry (Dystopian)
Select One:
Olive's Ocean by Kevin Henkes (Realistic Fiction)
Walk Two Moons by Sharon Creech (Realistic Fiction)
Fahrenheit 451 by Ray Bradbury (Dystopian)
Berlin Boxing Club by Robert Sharenow (Historical Fiction)
Schooled by Gordon Korman (Realistic Fiction)
The Outsiders by SE Hinton (Realistic Fiction)
The True Confessions of Charlotte Doyle by Avi (Historical Fiction)
Smile by Raina Telemeier (Autobiography/Graphic Novel)
Anne Frank: Diary of a Young Girl (Memoir/Autobiography)
The Skin I'm In by Sharon G. Flake (Realistic Fiction)
Questions? Please contact Mrs. Jordan: jordan_m@hcde.org
or Mrs. Williams: williams_leigh@hcde.org

BOX TOPS DRESSDOWN!!!!
Turn in 40 Box Tops for an opportunity to dress down. We have a dress down day for Box Tops each month.
_____________________________
**********************************************************************
Click to view the 2017-18

Dress Code!

Supply & Reading Lists (6th, 7th, & 8th)

_______________

All fees can now be paid ONLINE!
Check out the link
http://osp.osmsinc.com/hamiltontn
__________________________________________
Click HERE for the Hamilton County BUS STOP LOCATOR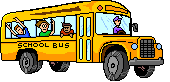 To request a bus stop, click http://www.hcde.org/?PN=Pages&SubP=Level1Page&L=2&DivisionID=14531&DepartmentID=15142&PageID=20876&ToggleSideNav=ShowAll
______________________________________________
Check out our newest opportunity to get $ for our school!
Print the barcode and run to Food City to link your card. Everytime you buy groceries, we earn cash! Thanks Food City and parents for the support.
__________________________________________________
Remember, 40 BOXTOPS = 1 Dressdown day!


(They also help our school!)
Please remember this when buying supplies and groceries.
_______________________________________________________________________________________________________________